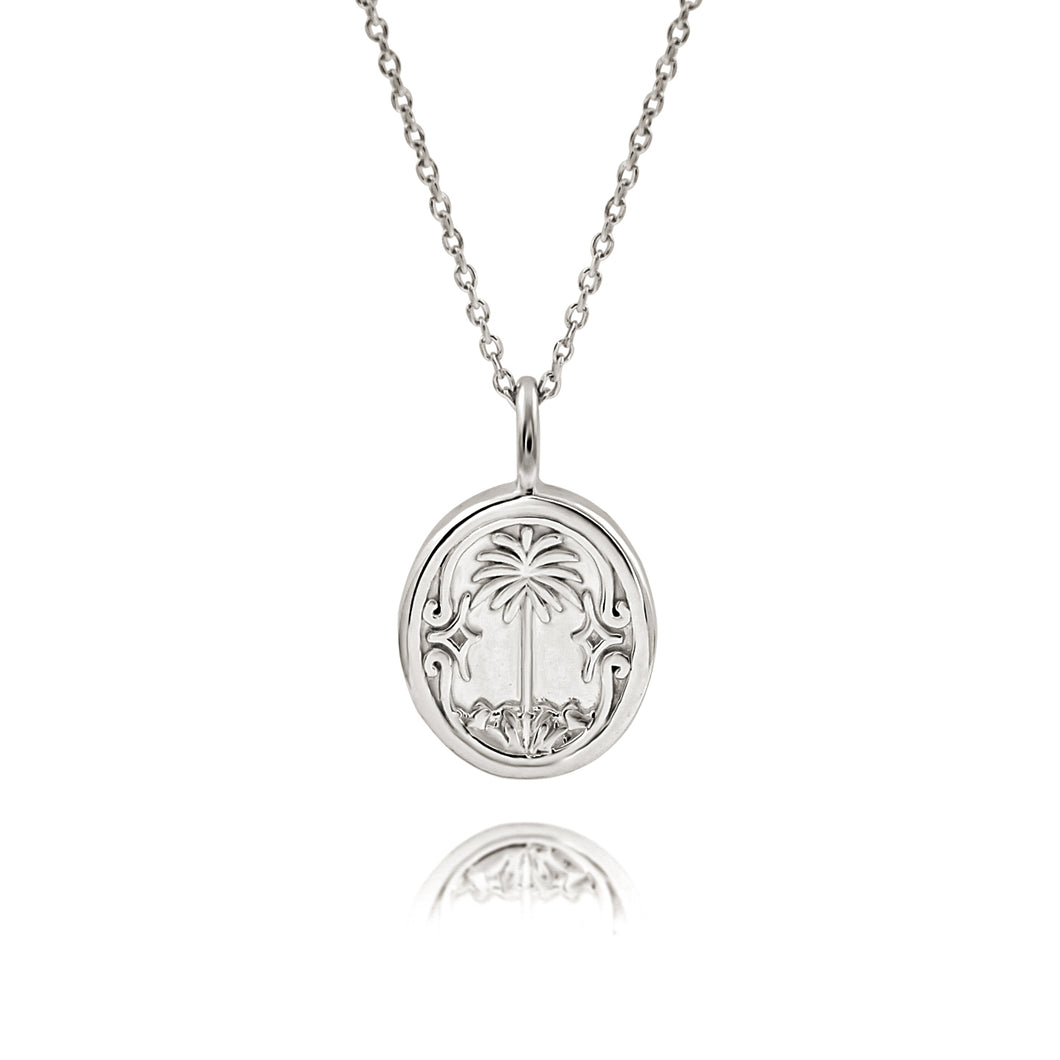 Ilala Palm Pendant and Chain in 925 Silver
The Ilala Palm is well recognized in the Southern regions of Africa near the river banks. This pendant, set here in 925 silver, matches the Ilala Palm signet ring. It was designed to not only show the Ilala Palm, but also reflect Africa as a whole; where the earth is covered in smooth and rough terrain and the nights magical with stars clear as day. 
This exquisite pendant is accompanied by a delicate, 42cm chain to add a touch of sparkle and complete the piece.