Featured collection: African Prelude
---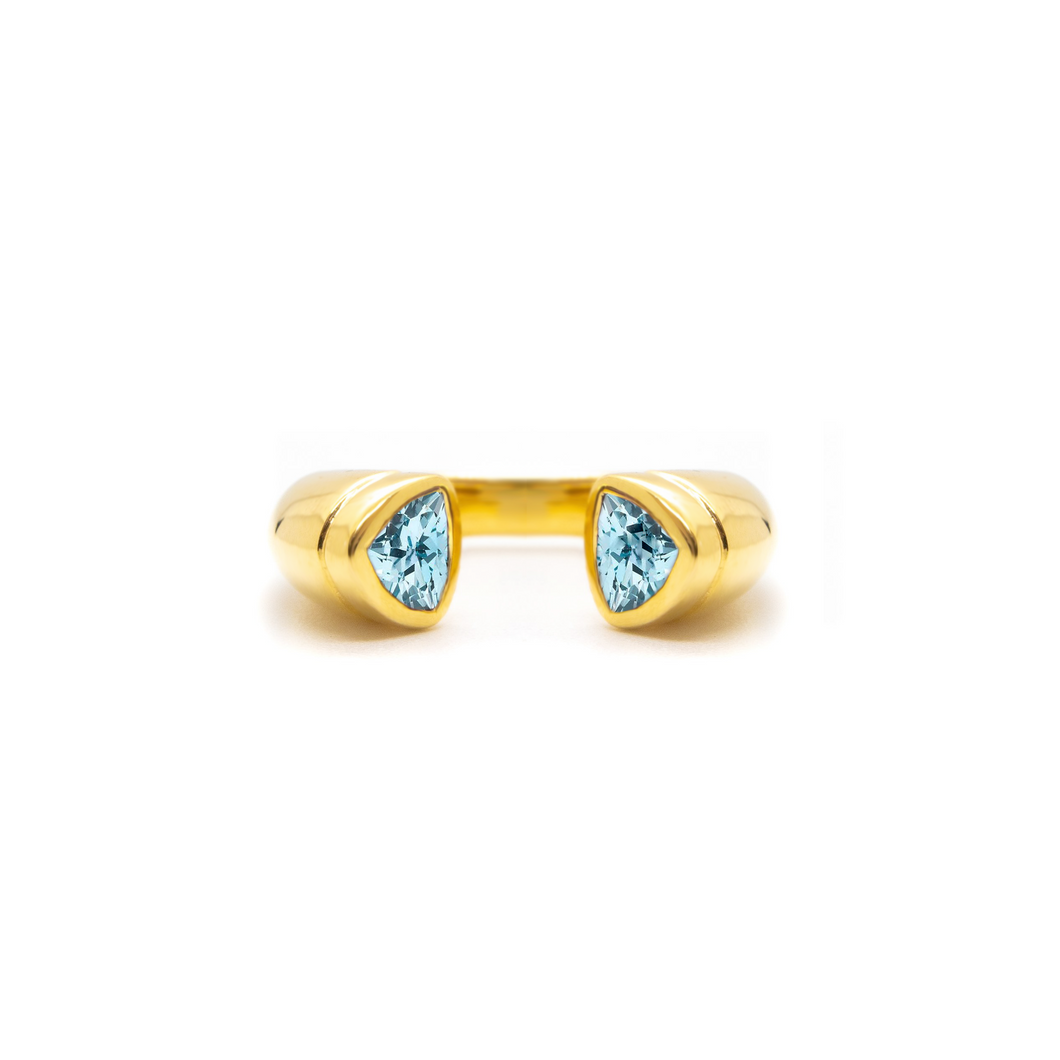 Our Commitment to you
Bergen & Rowe is a small business founded through a genuine love of gemstones, jewellery and all that they have to offer. I always say it is nothing short of incredible that these beautiful stones and metals come from the earth. From rough to sparkle, when you look at them you can't help but see infinite possibility!
We want to do the stones and designs justice, showing the beauty in each of them in an authentic and unique way. Brilliantly displayed gemstones are so beautiful, I could stare in the windows of Charles Grieg all day, but solid gold diminishes the possibility of buying one due to the associated costs. Our pieces are offered in Gold Vermeil and Silver, the highest quality metals, and exquisitely finished in our manufacturing. The cost is attainable while not compromising on quality of the gemstones or the metals in the slightest way. If you are looking for solid gold, it would be our pleasure to make that available to you upon request. We also have a gemstone source located in Zimbabwe, so you have the option to select the most beautiful stones and we would be happy to then manufacture a piece for you and have it delivered wherever you are.
Each piece done by Bergen & Rowe is crafted by skilled goldsmiths, in what we believe as the heart of the gemstone and jewellery world! We truly could not ask for a better team, so when you purchase from us please know that you are purchasing the highest quality pieces from people whose ultimate dream is to create them.
Testimonials
I am absolutely obsessed with my rings! I've bought a few from Bergen & Rowe and always get complements. 

Cara. T
The best jewellery, I got mine in Zimbabwe and I couldn't be happier with everything from the packaging to the rings!

Danette. A
The empitome of African luxury, I love that it's so unique and I honestly haven't found anything matching the style or quality.

Em. B