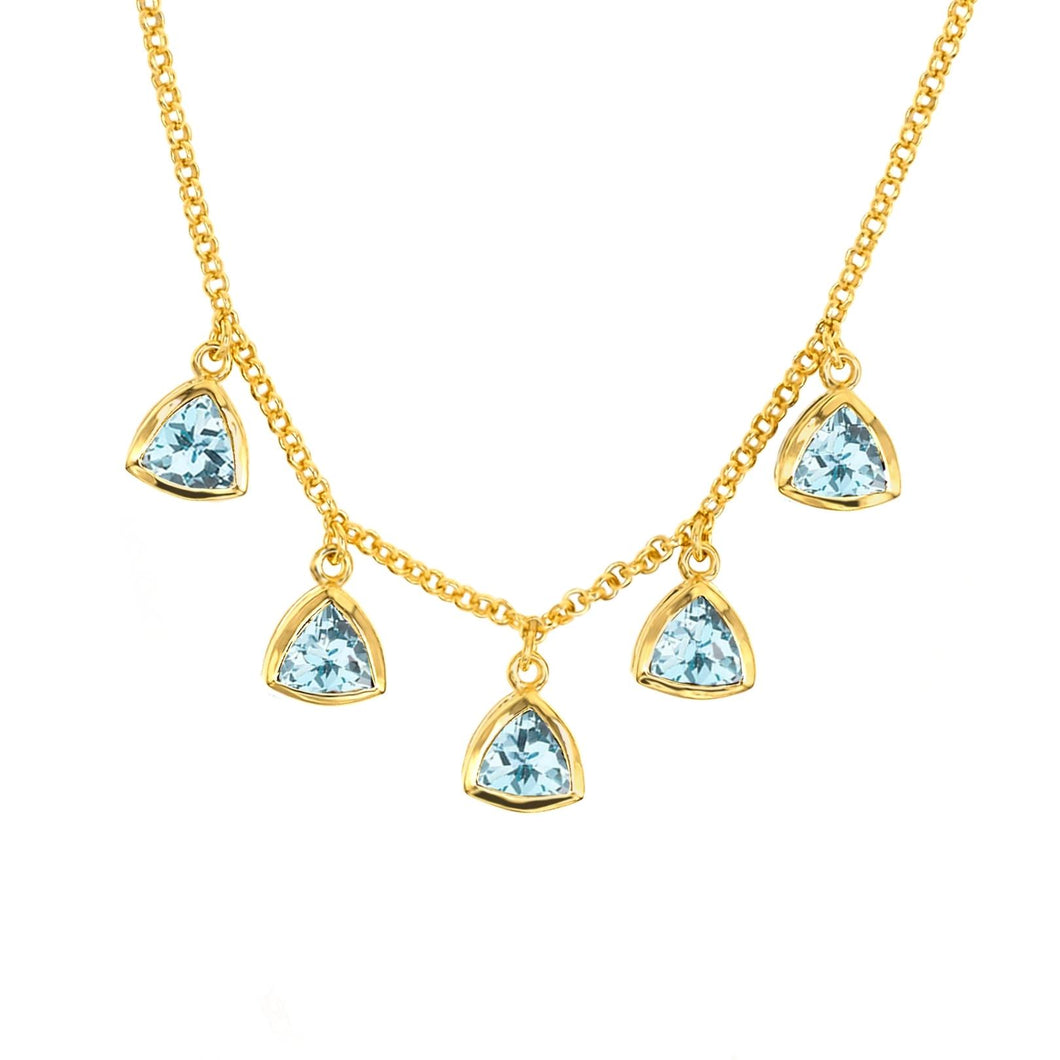 Blue Aquamarine Colours of Africa Shaker Chain in Gold Vermeil
A combination of high quality, facet cut blue aquamarine and gold vermeil complement the design of this beautiful shaker chain.
Being 26 inches long and with a 2 inch chain extender, there is the option to stack several shaker chains and all of the ones we have created have gemstones that look stunning together! Have a browse on our website, the options are endless.