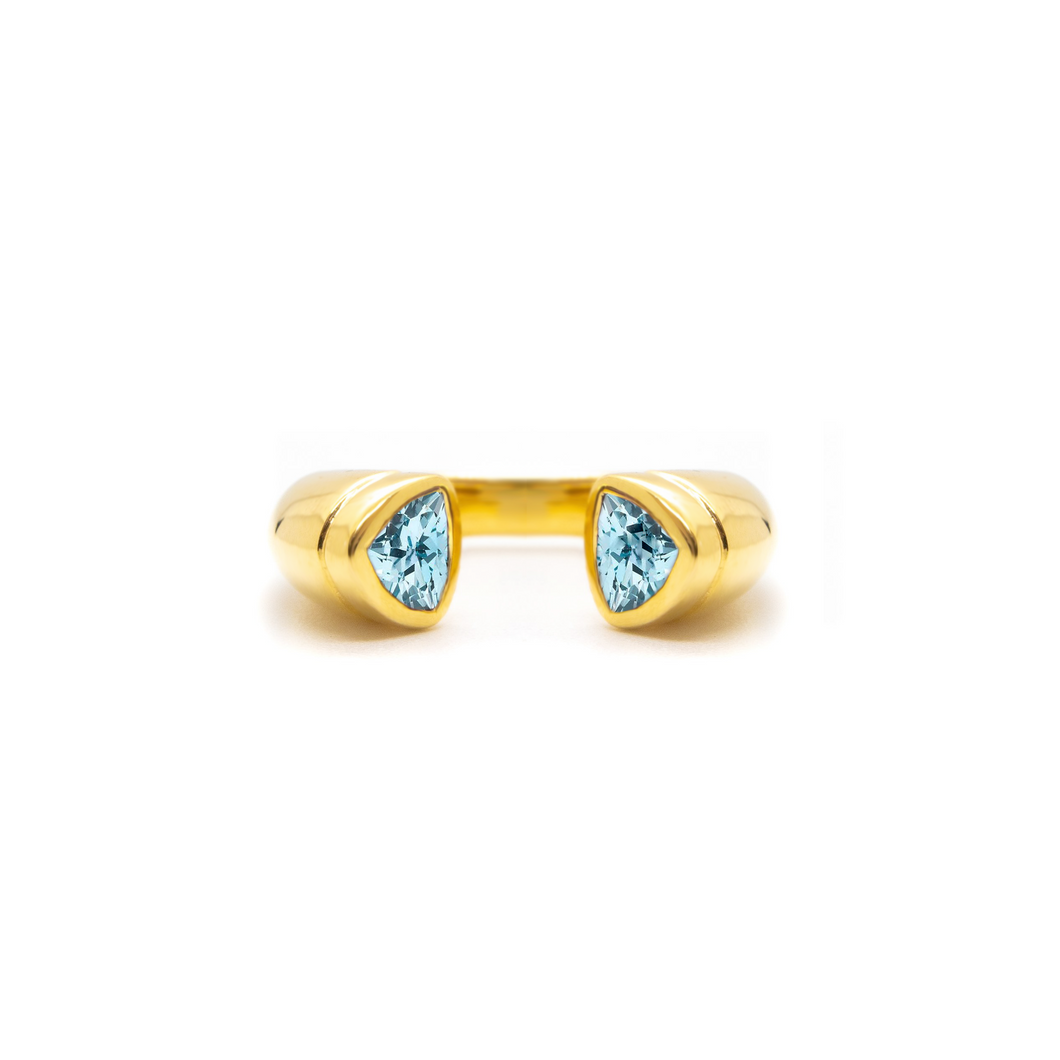 Blue Aquamarine Colours of Africa Ring in Gold Vermeil
The Colours of Africa range is inspired by just that; the colours of Africa which are seen on safari adventures, in local cities and beyond. 
This duo style ring has two beautiful blue aquamarine gemstones sitting within a triangular design, which glides down to softly hug your finger. 
An effortlessly stunning ring that complements the gemstones like nothing else, while serving as the most beautiful reminder of Africa.