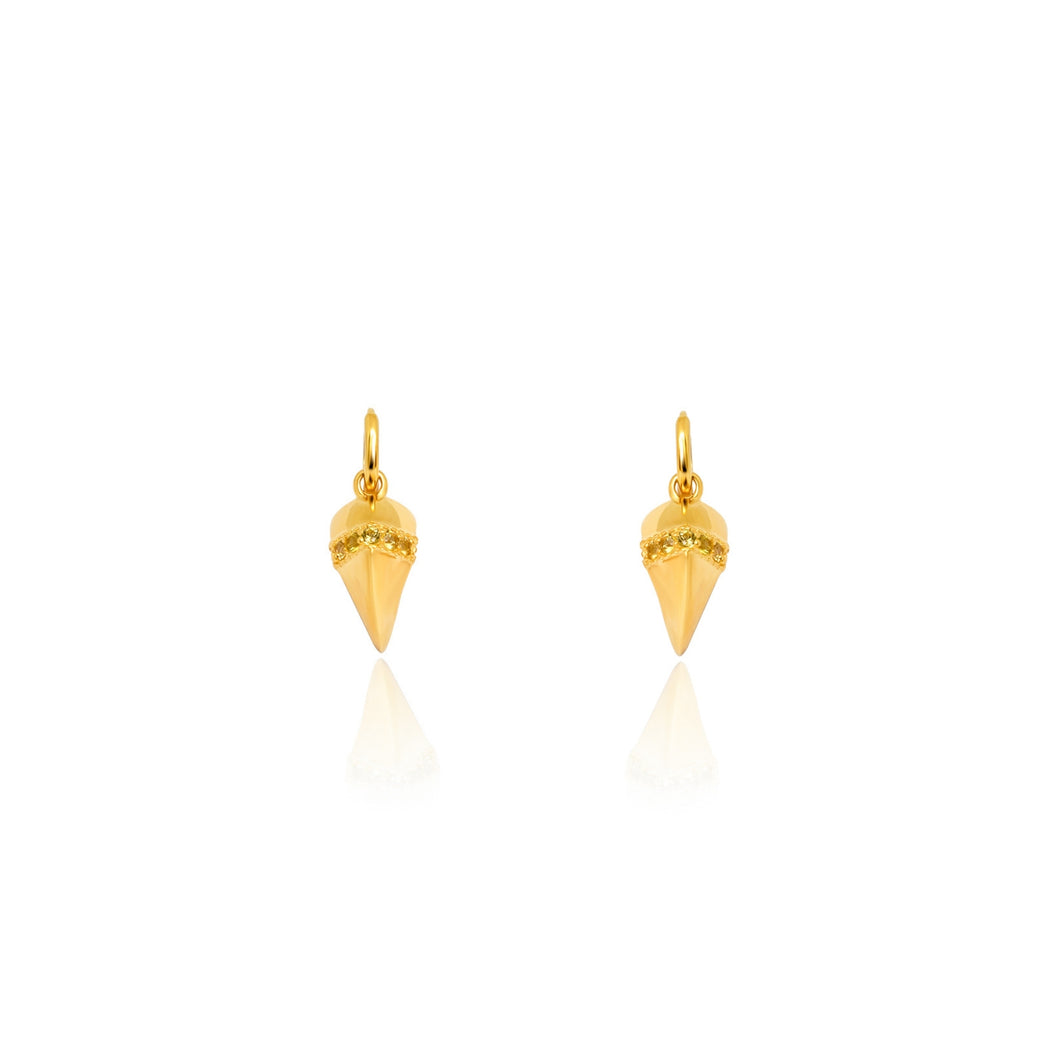 Yellow Sapphire Tiny Claws with Hoops
These beautiful earrings in tiny size are so detailed and unique while classic and easy to wear.
Yellow sapphire gemstones are held within fur like, textured gold vermeil which smoothly and fluidly extends to complete the claw. Each tiny claw is attached to a 7mm hoop, also in gold vermeil. 
These are perfect to lift your style and add a sophisticated edge!